The Yoga and Movement Research Series
Jules Mitchell and I discuss a study about headstands from 2014. This is the first study of its kind that assessed loads on the neck and head in headstand.  We had different reactions to this study. When I read it, it reinforced my decision to exclude headstands from my practice and group classes. When she read it, it didn't change her mind about excluding it from group classes, but she went back to headstands in her personal practice.
There's some data presented in this study (from referenced sources) that at face value can be alarming about the amount of force on the head and neck, and risks of fracture with compression and extension in the cervical spine. However Jules provides us with context about how those studies were conducted that made the data less alarming. As Jules likes to say, one study does not a conclusion make. This pioneering study opens the door to more questions and does not allow us to make definitive conclusions about the right or wrong ways to do headstand.
Jules Mitchell is a Yoga Educator, Biomechanist and contributor to Yoga Research and Beyond (www.yogaresearchandbeyond.com)
Extend Your Learning: Online Education With Jules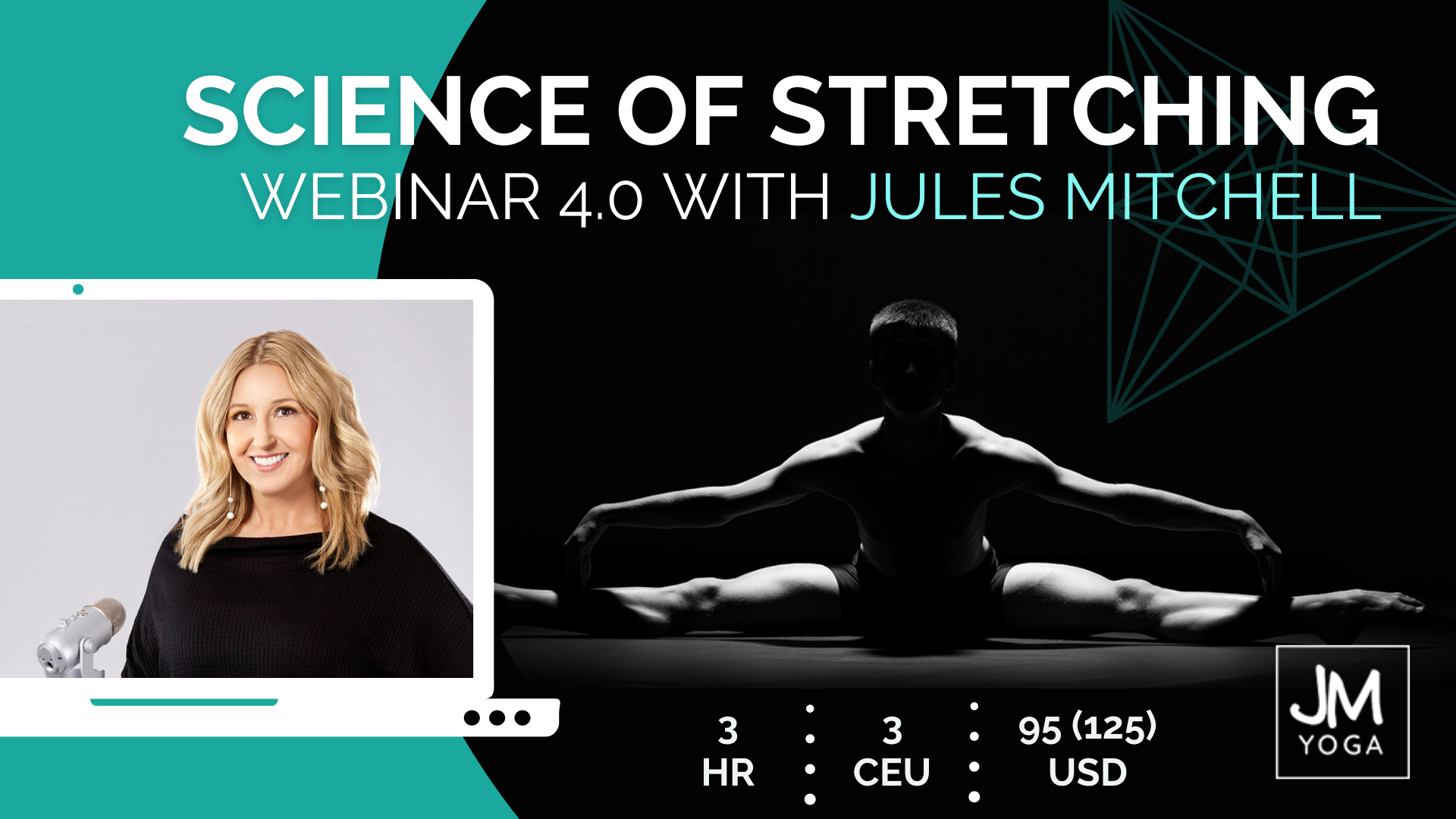 The Science of Stretching Webinar 4.0
This webinar is for teachers and students who have an insatiable curiosity about stretching, what it does, and how it works, while accepting that conventional stretching wisdom isn't always accurate. Eligible for 3 CEUs. This course is offered in January and July each year. Learn more >